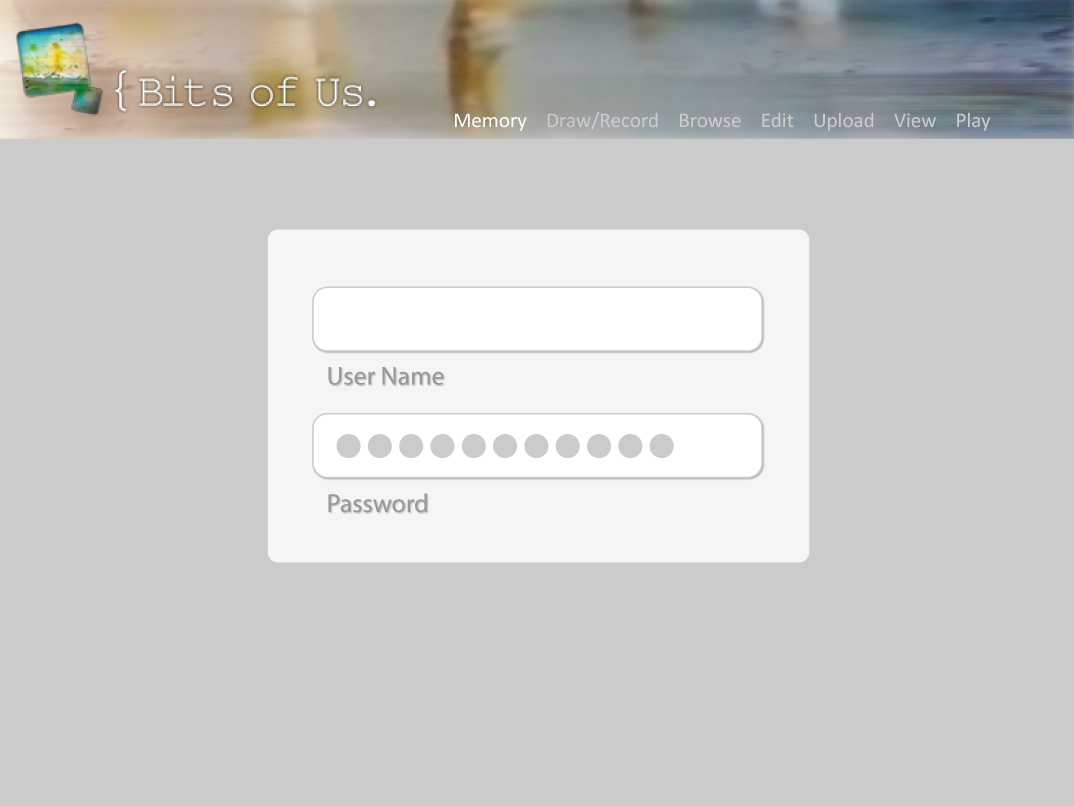 Bits of Us Interaction
Begin play by logging in to your account, to see most recent picture uploaded by a Bits of Us player..
Think about that picture, Then you can make a short film about what comes to mind.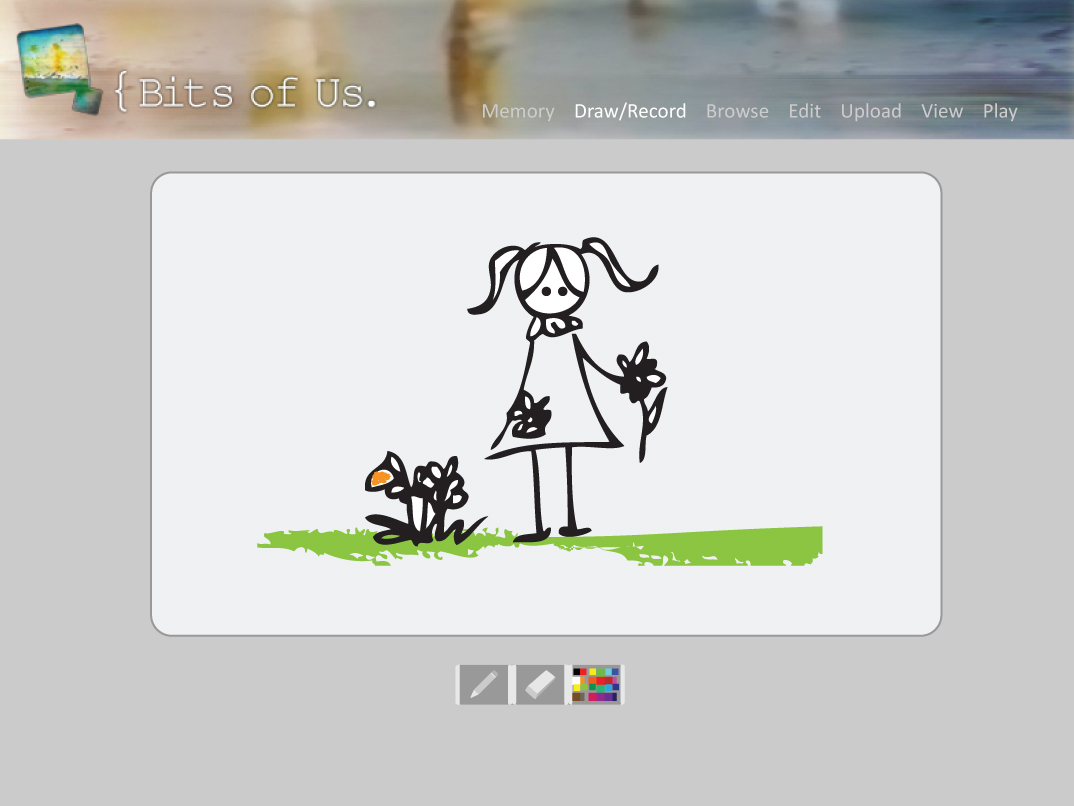 Your film can include an image you draw from memory.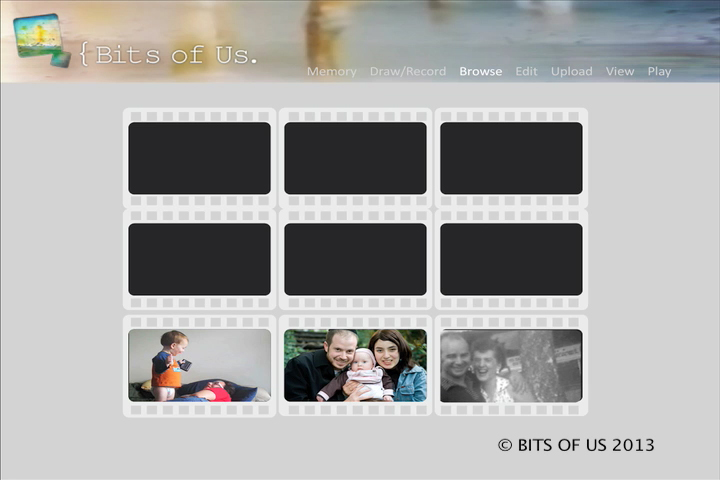 You can browse and choose from photos and videos you have.
If you want your film to include sound and you find a video with an audio track, you can either keep that audio, or…
…unlink it and create your own audio track by recording your voice, music you create, or any sound that interests you in relation to your image.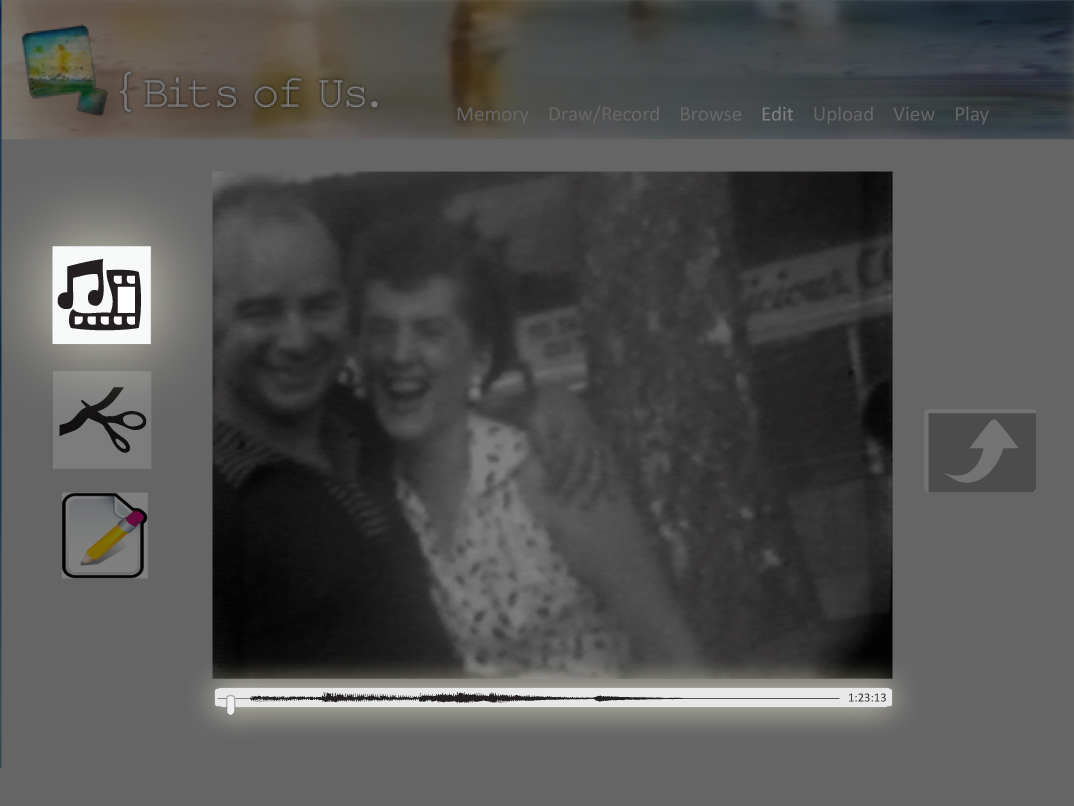 Link your new audio track to your video clip.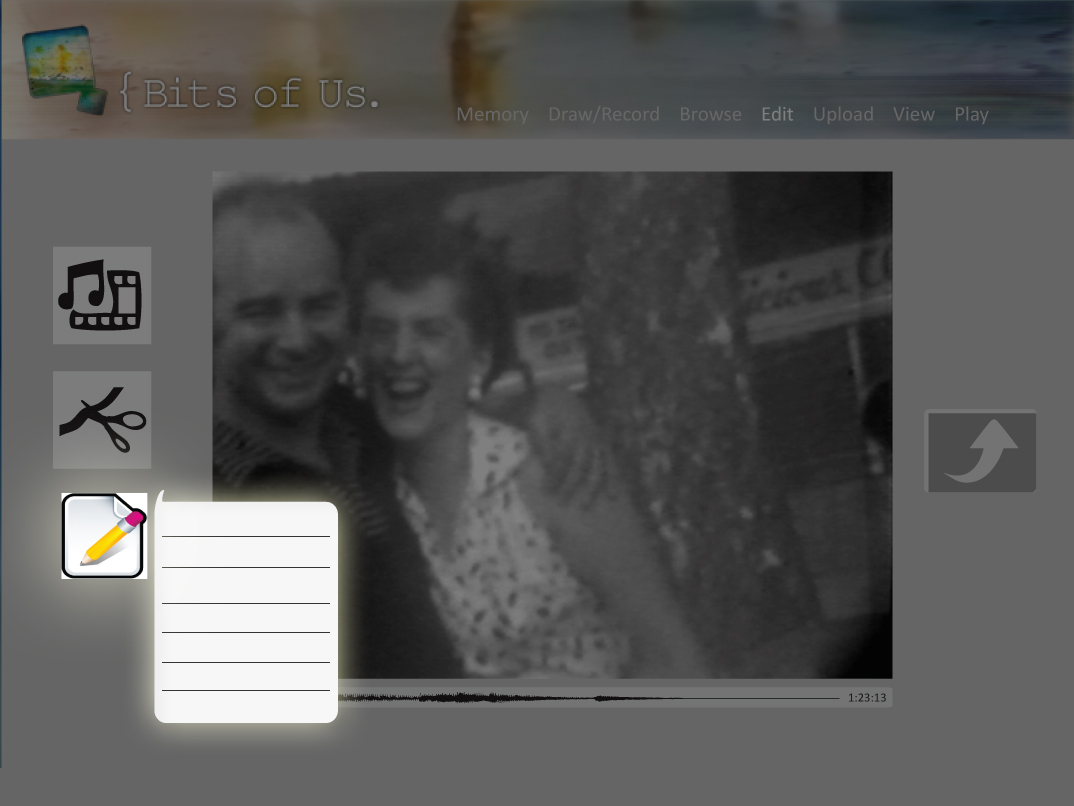 You can write about your film in a space attached to it…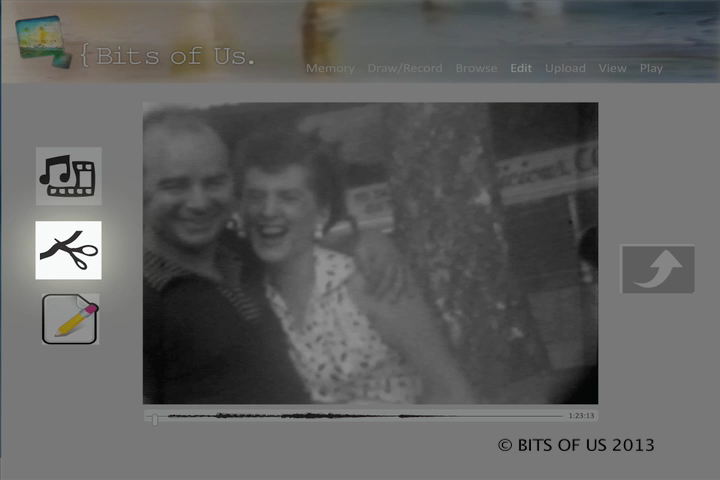 Trim your film so that it is no longer than 20 seconds.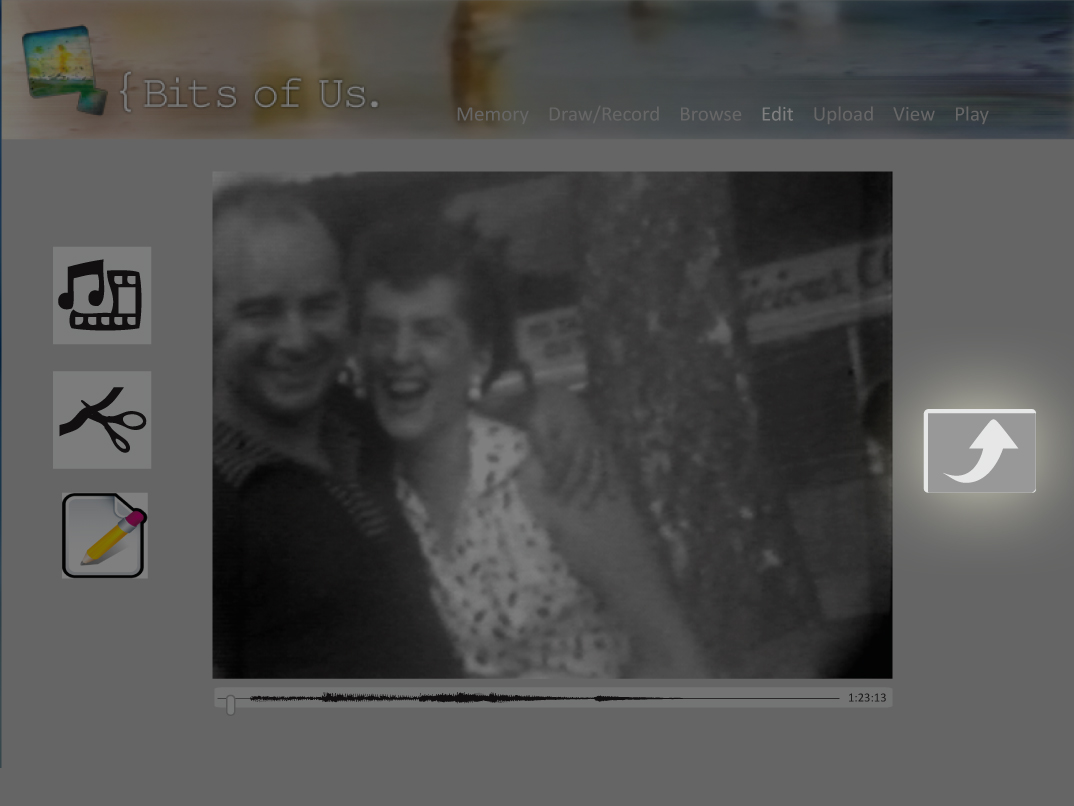 Your film is now ready for upload to the Bits of Us timeline.
After you export your film from the timeline in your personal account, you will be able to view the entire film-in-progress by all BITSOFUS players and choose where you want to insert your film.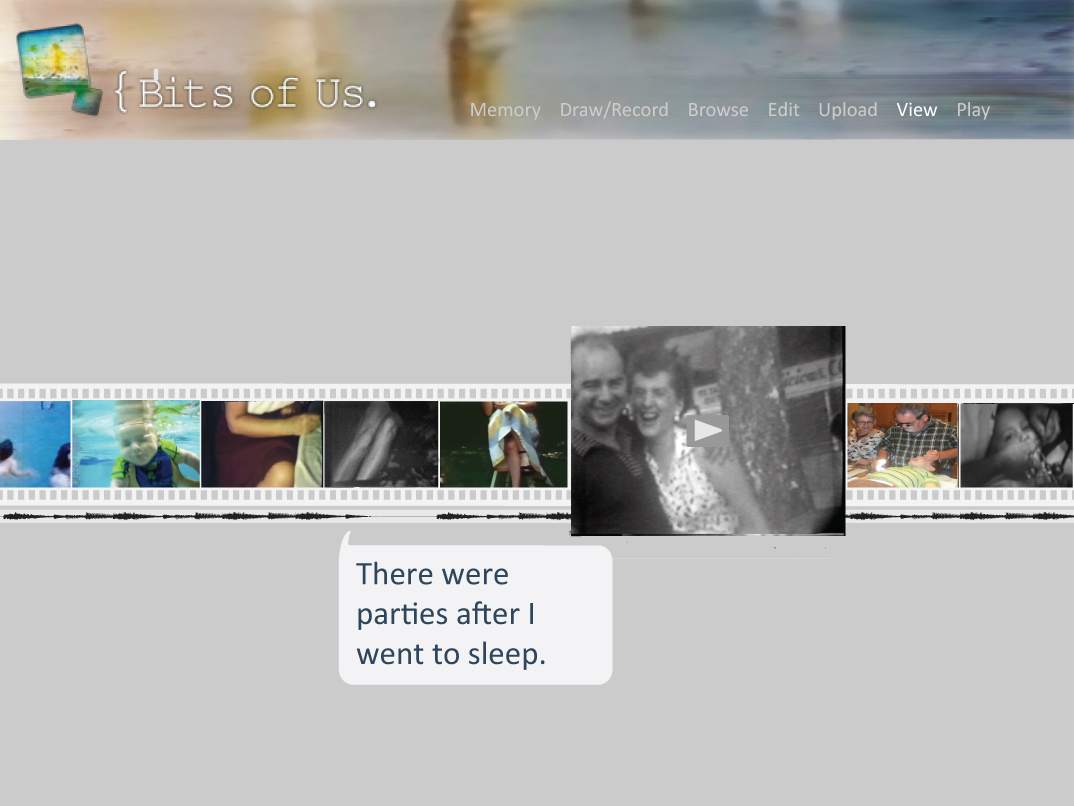 Then you can also add stories and comments to other players' films.
Bits of Us gallery partners participate in realtime collaboration, hosting on-site events for visitors to play the game.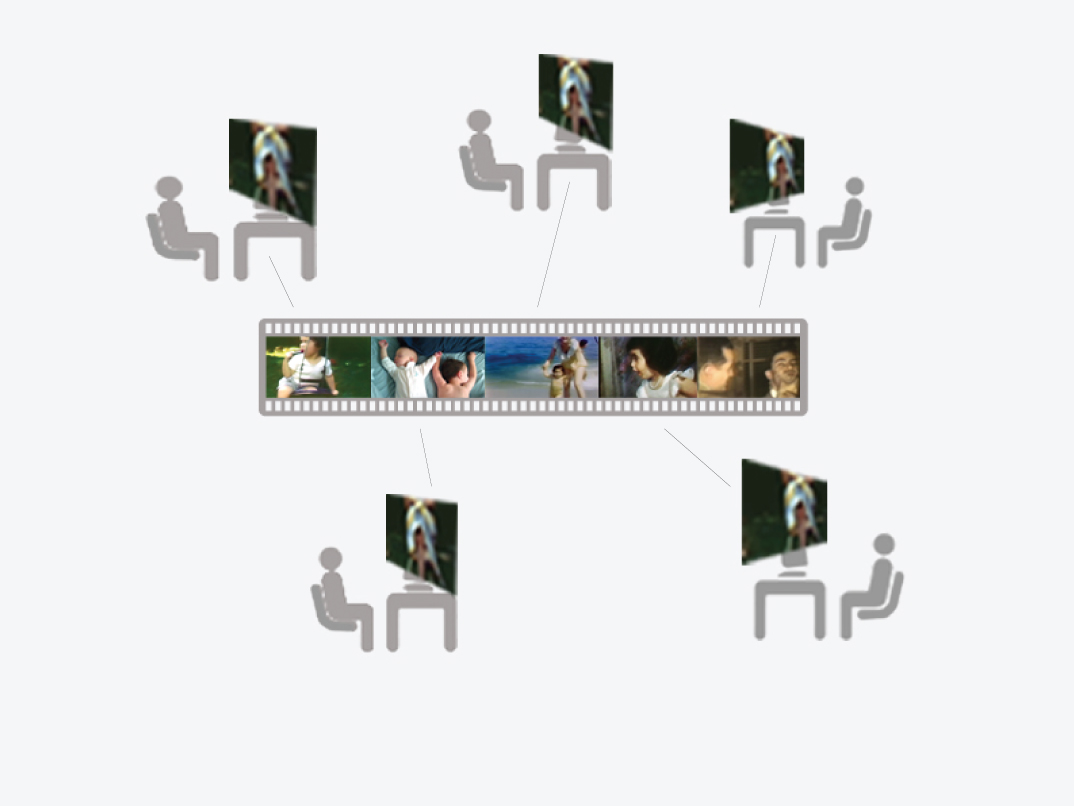 While you edit your film and stories to the timeline, other Bits of Us players are editing and uploading their films in response to what they see when they log in, augmenting creativity and surprise through collective collaboration in realtime.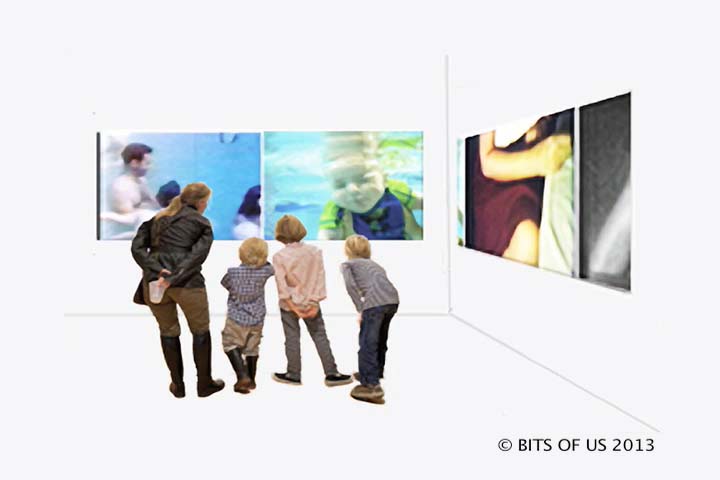 Bits of Us gallery partners also have the option to exhibit portions of the collective film in progress.